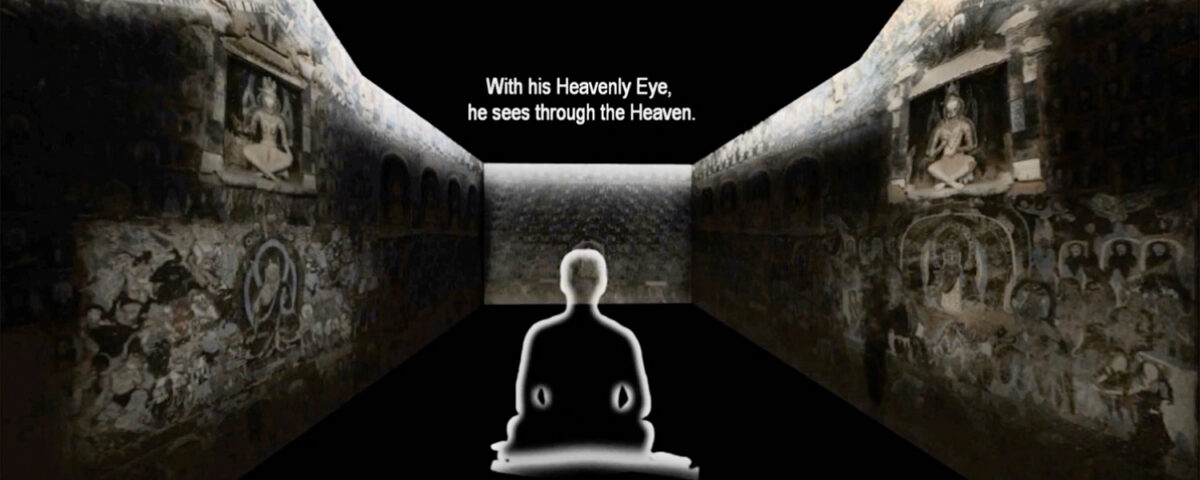 We are pleased to announce the following Collaborative Project between Harvard University and Dunhuang Research Academy: "Mind in the Cave".

"Mind in the Cave" reconstructs the imaginary universe and meditative experience of the embellished Buddhist caves of Song-Ming China. The project, which replicates the cave's visual mapping of the mental processes to achieve enlightenment, is being produced in collaboration with Dunhuang Research Academy, which oversees the preservation of the Mogao Caves in Gansu, China.
Carved into the cliff-sides of the ancient city of Dunhuang, on the western edge of the Gobi Desert along the Silk Road, sit the Dunhuang caves. Featuring hundreds of Buddhist wall paintings and sculptures, Dunhuang is the site of the largest Buddhist cave complex in the world. It has 492 embellished caves, spanning an entire millennium from the 4th and 14th centuries: the largest in situ art gallery in the world.
In these caves, the sequence of visual imagery maps the mental processes required for the devotee to achieve enlightenment, the ultimate purification of the soul. Through an immersive simulation, "Mind in a Cave" showcases these stunning images alongside original composition and narration by Eugene Wang. The real protagonist of this virtual theater is the universal mind—that of the Buddha and everyone else's—undergoing meditation. All the essentials of Buddhist meditation—its cosmological dimension, its out-of-body imagination—are embedded in the dome's design. Its climax is the attainment of enlightenment, a total liberation from the cycles of birth and rebirth, the worldly experience of time and space. Offering a 360 panoramic view of these once-hidden treasures, Mind in a Cave presents audiences with an electrifying sensory experience of this ancient remote world.
For more information visit https://camlab.fas.harvard.edu/Mind-in-the-Cave.
Watch the "Mind in the Cave" short film on Vimeo.
Watch a video about this project on Youtube.
Read the article "Digital heritage, cyber-archiving and education" for information on visiting scholars Haitao Chen and Qi Chen's involvement in this project.