Click here return to Visiting Professors page
2018–2019. Albert Welter (University of Arizona)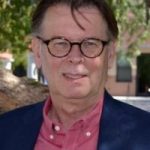 Albert Welter's area of academic study is Chinese Buddhism, and he has published in the area of Japanese Buddhism as well. His main research focuses on the study of Buddhist texts in the transition from the late Tang (9th century) to the Song dynasty (10th to 13th centuries). In recent years, he has published Monks, Rulers, and Literati: The Political Ascendancy of Chan Buddhism (Oxford, 2006), The Linji lu and the Creation of Chan Orthodoxy: The Development of Chan's Records of Sayings Literature (Oxford, 2008), and Yongming Yanshou's Conception of Chan in the Zongjing lu: A Special Transmission within the Scriptures (Oxford, 2011), in addition to numerous articles. His work also encompasses Buddhist interactions with Neo-Confucianism and literati culture. He just finished a project on the social and institutional history of Buddhism as conceived through a text compiled in the early Song dynasty, Zanning's Topical History of the Buddhist Clergy,  published by Cambria Press in 2018 (The Administration of Buddhism in China; https://www.youtube.com/watch?v=jqJKcl0ygU0). Stemming from this latter research interest, Professor Welter has also developed a broader interest in Chinese administrative policies toward religion, including Chinese notions of secularism and their impact on religious beliefs and practices, leading to a co-edited volume (with Jeffrey Newmark), Religion, Culture, and the Public Sphere in China and Japan (Palgrave-Macmillan, 2017). He recently received funding from the Khyentse Foundation for a project, "The Hangzhou Region and the Creation of East Asian Buddhism," in conjunction with Zhejiang University, the Hangzhou Academy of Social Sciences, and the Hangzhou Buddhist Academy. He also received funding from the American Council of Learned Societies (with the support of the Chiang Ching-kuo Foundation) for an international conference, "Creating the World of Chan/ Sŏn /Zen: Chinese Chan Buddhism and its Spread throughout East Asia." Before coming to the University of Arizona, Dr. Welter was based in Canada, where his research projects were regularly supported by the Social Sciences and Humanities Research Council of Canada.
As a visiting scholar at Ghent University, Dr. Welter delivered two lectures: "Integrating Buddhism into Chinese Culture or How Did Buddhism Become Chinese? Buddhist Junzi (法門君子) & The Administration of Buddhism." Within the framework of a lecture series integrated in the M.A. course 'Culture in Perspective: South and East Asia lecture', and "A New Look at Old Traditions: Reimagining East Asian Buddhism through Hangzhou" (part of Ghent Centre for Buddhist Studies lecture series Permanent Training in Buddhist Studies). Watch his short video presentation on "Hangzhou's importance to East Asian Buddhism" on YouTube.
---
2018–2019. Lei Hanqing (Fudan University)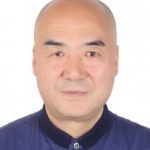 Hanqing Lei graduated from Fudan University in the School of Chinese Language and Literature. He was a visiting scholar at UC Irvine in 2011, and at the Research Institute of Zen at Hanazono University in Japan. Currently, he is a professor in the School of Literature and Journalism at Sichuan University, a researcher in the Institute of Chinese Folk Culture, and a Ph.D. student supervisor in Chinese philology, linguistics and applied linguistics. As a visiting scholar at the University of Ghent, his research topic is the study of Zen literature and language (especially the language of Zen in Tang and Song Dynasties). During the visit, he will consult European scholarship on Zen language and write article manuscripts on this topic.
---
April–June 2018. Dr. Li Gang (Turfan Academy)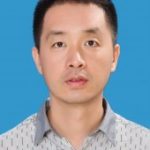 Dr. Li Gang obtained his Ph.D. from Minzu University of China. A Xinjiang native, he is currently Associate Professor at Academia Turfanica and the English-language chief editor for the journal Turfan Studies. As a member of the Association for Chinese Ancient Ethnic Characters, his research engages with with old Uighur and Turkic documents.
At Ghent, Li Gang worked on the classification and decipherment of Uighur Buddhist documents and Uighur cave inscriptions, work that will be useful for both the study of Uighur philology and Uighur Buddhism.
---
May 2018. Stuart Young (Princeton University)

Dr. Stuart Young obtained his Ph.D. in Religious Studies in 2008 at the University of Princeton. He is associate professor at Bucknell University in Lewisburg, Pennsylvania. His impressive work on material culture in medieval China and its links to Buddhism has attracted the attention of the academic world.
As a visiting scholar at the Ghent University, he was a featured lecturer of Doctoral school on "Buddhism and Silk Culture".
---
March–May 2018. Pu Chengzhong (Shanghai University, PRC)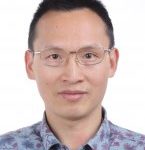 Chengzhong Pu completed his Ph.D. in Buddhist Studies at SOAS, London University and did a one-year Post-doctorate with Professor Jonathan Silk at LIAS, Leiden University, followed by serving as an associate researcher for nearly a year at the Research Centre for Humanistic Buddhism, Chinese University of Hong Kong. He is currently a lecturer at Shanghai University.
As a visiting scholar at the Ghent University, his current research topic is "A Preliminary Study of the Shi'er you jing (十二游经)", trying to investigate this dubious Buddhist scripture through tracing some information in the text to Chinese Buddhist translations.
---
April 2018. Hong Xiuping (Nanjing University)

April 27, 2018: Dr. Hong Xiuping delivered a lecture (in Chinese) on the history of Chan. Provisional title: "从'心'义种种看南宗禅的特色"
[A variety of perspectives on the Southern Chan school's specificity, departing from the meanings of the character "Mind"]
Translation of the first two paragraphs:
After Buddhism spread from ancient India to China, it underwent an unceasing process of change. From the perspective of ideas and discourse, it is essential to look at the development of how Buddhism mixed with native Confucianist and Daoist ideas to form a Chinese Buddhism with Chinese characteristics. The Southern school of Chan Buddhism, founded by the Sixth Patriarch Huineng, is a representative case of this Chinese Buddhism.
The Southern school of Chan took shape in the middle of the sinification of Buddhism and in the middle of the development of Chan. From the Chan doctrines of the "Five Chinese Patriarchs," the Chan lineage of Bodhidharma to Hongren, the meaning of the character "mind" continuously changed, exhibiting two tendencies. From the poems of Huineng and Shenxiu, we can discover the differences between the Northern and Southern Schools of Chan.
---
March 2018. Georgios Halkias (University of Hong Kong)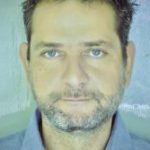 March 8, 2018: Dr. Halkias delivered a lecture on "The Shitro Ceremony and Lay Tantric Buddhism in Amdo, Qinghai Province"
Professional practitioners of Tibetan Buddhism belong either to the 'red sangha' (dge 'dun mar po) that includes celibate nuns and monks who wear the maroon robes, or the 'white sangha' (dge 'dun dkar po), a lay community of male and female tantrists or ngakpa(sngags pa / sngags ma; Skt. māntrin). The latter are also known as those who wear the 'white cloth' and have uncut 'braided hair' (gos dkar lcang lo can), two distinctive markers of lay, and usually non-celibate, tantric practitioners. It would be fair to say, that the ngakpaof Rebkong in the north-eastern part of the Tibetan Plateau in Qinghai province, are well known in the Tibetan cultural world for comprising the largest community of householder tantric practitioners. In this presentation, I will briefly introduce the history of the Rebkong community of ngakpas that belong to the Nyingma School of Tibetan Buddhism, known as the Reb kong snangs mang (a group of tantrists from Rebkong), and share some audio-visual material and observations from my fieldwork participation in the ceremony of the '100 peaceful and wrathful deities,' the Shitro (zhi khro), that took place in June 2017 at the village of Shakarlung in the district of Rebkong.