The Buddhahood of Ordinary Persons: Revisioning the Lotus Sūtra in Medieval Japan
Tianzhu Global Network for the Study of Buddhist Cultures, with administrative support from FROGBEAR, is proud to present the next lecture in the UBC Tianzhu-Hurvitz Lecture Series by Dr. Jacqueline Stone.



Speaker: Jacqueline Stone (Princeton University)
Date: Friday, March 6, 2020, 5:30 – 8 pm
Venue: University of British Columbia, St John's College
Abstract: 
Tendai Buddhist thinkers in late Heian and medieval Japan claimed that ordinary persons can realize buddhahood just as they are, without eradicating delusion or cultivating merit. This assertion entailed a radical rethinking of their central scripture, the Lotus Sūtra, and of the relationship between practice and attainment. It was also taken in a strikingly different direction by the teacher Nichiren (1222-1282), to support his claim for the Lotus Sūtra's sole efficacy in the present, degenerate era.
About the Speaker: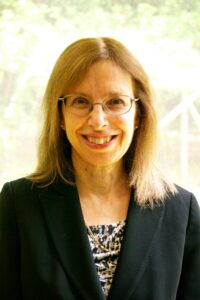 Jacqueline Stone is professor emerita in the Department of Religion at Princeton University, where she taught Buddhism and Japanese Religion for almost thirty years.  Her chief research field is Japanese Buddhism of the medieval and modern periods. Her current research interests include traditions of the Lotus Sutra, particularly Tendai and Nichiren, and the role of Buddhism in premodern Japanese identity formation. Her books include Original Enlightenment and the Transformation of Medieval Japanese Buddhism  (2001 American Academy of Religion Award for Excellence in the Study of Religion, Historical Studies category) and Right Thoughts at the Last Moment: Buddhism and Deathbed Practices in Early Medieval Japan (2017 Toshihide Numata Book Award); she has also co-edited several volumes of essays on the Lotus Sūtra and on death and dying in Buddhism. Stone has been president of the Society for the Study of Japanese Religions and co-chair of the Buddhism section of the American Academy of Religion. Currently she is vice president of the editorial board of the Kuroda Institute for the Study of Buddhism and serves on the advisory board of the Japanese Journal of Religious Studies.
This lecture is free and open to the public, but pre-registration is preferred. We invite attendees to network during the reception. Refreshments will be served. Schedule for this event is as follow:
5:30 pm – Reception with light refreshments
6:00 pm – Introductions
6:15 pm – Lecture by Dr. Jacqueline Stone
7:15 pm – Open floor discussion
Directions: Click here to download transportation information.
Parking: The closest parking lot is the UBC West Parkade. See information here: https://parking.ubc.ca/west-parkade.
Register: https://ubc-tianzhu-hurvitz-lecture-jacqueline-stone.eventbrite.ca