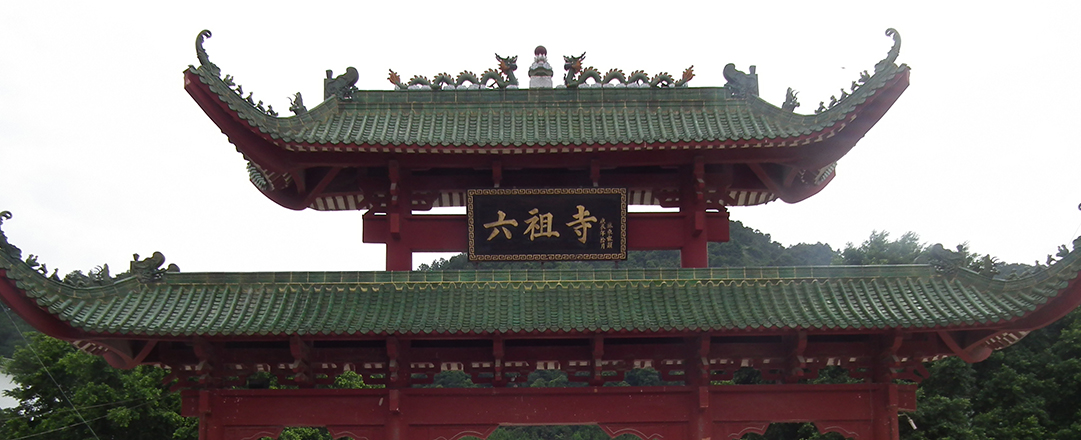 UBC Press Release

January 9, 2018
The University of British Columbia will lead an international network of universities to advance the study of Buddhism and East Asian cultures, thanks to a $4.9-million donation from the China-based Liuzu Temple of Chan Buddhism.
The donation funds the creation of the Tianzhu Global Network for the Study of Buddhist Cultures, an international partnership of universities including UBC, the University of California, Berkeley, Ghent University, Harvard University, the Institut national des langues et civilisations orientales (INALCO) and McMaster University. The funds will be administered over a five-year period, with potential for renewal for another five-year term.
"The creation of the Tianzhu Global Network marks an unprecedented international collaboration of top-tier research institutions," said the Venerable Shi Dayuan, abbot of the Liuzu Temple, based in Guangdong province, China. "We hope this partnership will provide a platform where Buddhist devotees and researchers around the world can come together to understand one another and exchange ideas."
The network is named after the late Venerable Tianzhu, an eminent Chan monk and former abbot of the Liuzu Temple who worked tirelessly over his 90 years to promote benevolence and compassion across Chinese society through Buddhism. In 2013, the Liuzu Temple created the Tianzhu Foundation, a charitable group made up of volunteers whose goal is to carry out activities related to culture, society, spirituality and wisdom.
"We are grateful to the Liuzu Temple for this generous donation," said Professor Santa J. Ono, president of UBC. "Academic partnerships like these create an opportunity to foster international collaboration between different disciplines around the study of Buddhism, and to place UBC at the forefront of scholarly exchange in religious study."
As leader of the global network, UBC will host a Buddhist cultural festival every year, as well as an international conference, a Buddhist studies week and a lecture series on Buddhist studies.
The funding will also provide opportunities for a visiting professorship for two Buddhist studies courses at UBC, two fellowships to support graduate students specializing in East Asian Buddhism studies and Chinese Buddhism studies and an exchange of junior scholars in Chinese Buddhism with other universities. It will also support the launch of Chan Studies, a new English-language research journal, and the creation of a research award for outstanding academic work in the area of Chan Buddhist studies published in a language other than Chinese.
The Liuzu donation complements a $2.5-million grant from the Social Sciences and Humanities Research Council of Canada (SSHRC) to support a project called From the Ground Up: East Asian Religions through Multi-Media Sources and Interdisciplinary Perspectives. The project aims to build a public collection of religious materials, including texts, artifacts, photographs, and recordings at UBC to enhance public and scholarly understanding of Buddhism and East Asian cultures.
"Research in this field has been hindered by distance and borders that make it difficult to share and disseminate new findings," said Jinhua Chen, From the Ground Up principal investigator and professor in the UBC department of Asian studies. "Thanks to this support from the Liuzu Temple and SSHRC, we have an opportunity to overcome disciplinary boundaries and advance knowledge of Buddhism and East Asian cultures— a vital step forward as the economic and political importance of this region surges."
The partner universities will each receive $105,250 annually to support the study of Buddhism and East Asian cultures, and to host a conference on Buddhist culture during the five-year term of the gift.
"The gift to UC Berkeley will allow us to significantly expand our research, teaching, and public outreach in the area of East Asian Buddhism in general, and Chinese Buddhism in particular," said Robert Sharf, professor of Buddhist studies in the department of East Asian languages and cultures at UC Berkeley. "We are particularly delighted to be able to join forces with UBC and the other four schools in the Network, each of which is renowned for their contributions to the field."
The Chinese University of Hong Kong, Sun Yat Sen University and Peking University, which have already been funded by the Liuzu Temple, will also serve as affiliate partners for the Tianzhu Global Network.