清华大学
---
2019年3月 –  2019年8月. University of British Columbia.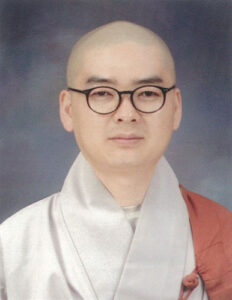 朴范根 (Buddhist Monk of Jogye Order of Korean Buddhism, Buddhist name: Huoshan 活山) is currently a Ph.D. student in Tsinghua University in Beijing, Department of Philosophy. He received his B.A. in Buddhist Study from Joong-ang Sangha University in 2013 and his M.A. in Chinese Philosophy from Tsinghua University in 2016. The title of his doctoral thesis is "Study on the Concept of Karma in the Northern Dynasties", which focuses on the understanding and practices based on the viewpoint of social expressions of Karma concept.
Since 2014, he has participated in the field trips and intensive programs of FROGBEAR every year. During this visiting research, he has studied the various Chinese epigraphy and records of statues about Karma concepts, based on the field study of "Historical Reality through the Reflections between Image and Text: Northern Dynasties Buddhism and Beyond".